In the Community
Transcor Recycling is committed to supporting and giving back to our local community. In recent years, Transcor Recycling has recognized and supported teachers, families in need, and honored those who have selflessly been silent heroes, and have done much for others over the years. Transcor Recycling will target 1 group or organizations each quarter. The goal is to focus efforts on one particular organization, and with the help of our customers, clients and connections in the community, reach out and help the organization with some of their greatest needs.
---
2nd QUARTER MISSION – VALOR SERVICE DOGS
Be on the look out for Team Transcor; and our efforts community wide on Facebook, and in in your email coming soon!
Valor Service Dogs is a 501(c)(3) tax-exempt nonprofit organization that helps post-9/11 wounded veterans regain their independence, return to civilian life, and maintain successful partnerships through the training and placing of mobility assistance and PTSD service dogs. Additionally, we bring awareness and education to the general public on service dogs and the laws that allow service dogs to be active members of society.
This is an expensive undertaking. Each service dog will be placed with a Puppy Coach for two years of training. From start to finish, each service dog in training will cost approximately $18,000. This includes the cost of the puppy, food and treats, vet expenses, training supplies and cost of training. All donations go towards the raising and training of these service dogs, with a small portion set aside for promotional and educational activities to spread the word.
---

Lighthouse ministries provides a wide range of services to Men & Women in need. Called the Gospel Rescue Mission, Lighthouse Ministries provides overnight shelter for homeless Men and Women as overnight guests. While there, guests are provided with a hot meal, shower, fresh change of clothes, a clean bed, evening chapel service, as well as counseling and spiritual guidance. In addition, Lighthouse Ministries hosts a residential program for families. The comprehensive, values based approach provides direction, encouragement, and accountability for residents as they live their lives under the leadership of Jesus Christ seeking to recover from their addictions, destructive lifestyles, and homelessness.
Transcor Recycling was able to donate over $2000.00 in cash donations, drop shipped and walk in items.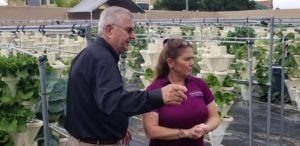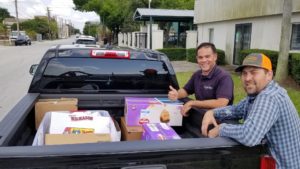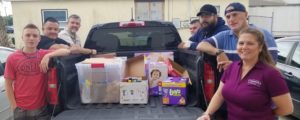 ---