In the Community

OUR COMMUNITY MISSION:
Transcor Recycling is committed to supporting and giving back to our local community. Over the years, Transcor Recycling has recognized and supported teachers, families in need, and even honored those who have selflessly been unknown heroes and have done much for others over the years. Continuing these efforts, Transcor Recycling will target 4 organizations this year. Each business quarter in 2019, Transcor Recycling will focus their efforts on one particular organization, and with the help of our customers, clients and connections in the community, reach out and help the organization with some of their greatest needs.
It is critical to many of our local organizations to get monetary and material donations. The organizations selected are not random. They are near and dear to the hearts of the employees who selected them, based on their love and passion for the organization, cause, or mission.
---
1ST QUARTER MISSION:
Lighthouse Ministries

Lighthouse ministries provides a wide range of services to Men & Women in need. Called the Gospel Rescue Mission, Lighthouse Ministries provides overnight shelter for homeless Men and Women as overnight guests. While there, guests are provided with a hot meal, shower, fresh change of clothes, a clean bed, evening chapel service, as well as counseling and spiritual guidance. In addition, Lighthouse Ministries hosts a residential program for families. The comprehensive, values based approach provides direction, encouragement, and accountability for residents as they live their lives under the leadership of Jesus Christ seeking to recover from their addictions, destructive lifestyles, and homelessness.
HELP IS NEEDED:
We take for granted how difficult it is for many to secure the day-to-day necessities of everyday life. Can you imagine not having your wallet or cellphone every day? Well, what if you had no shampoo or soap to bathe daily. How can you help? We would like to partner with you as an individual, family, group, or business by your providing the items listed below, which can be collected by you and we will be happy to pick them up from you. Monetary and/or gift card donations are also welcome.
---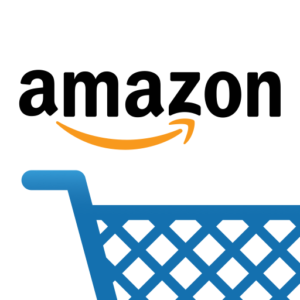 DROP SHIP YOUR GIFT TO TRANSCOR RECYCLING
In the internet age, we are a mere click away from purchases every day. We embrace technology, and the benefits it can provide opportunities like this. If you would like to help us in the collection of these items, please feel free to drop ship directly to Transcor Recycling. We are located at 1501 E. 2nd Ave Tampa, Fl 33605 – You can ship direct from Amazon, right to our offices.
---
READY FOR A PICK UP?
Once you are ready for a pick up of your collected items, simply email info@Transcorllc.com with your company name and address, including the items you have collected, and we will coordinate pick up of your items.
---
FOR BABY
Baby Wipes
Diapers – Size 3, 4 & 5
Pull Ups – 3T-4T and 4T-5T
Tylenol – Infant & Children's
Benadryl (pink)
Infant Nail Clippers
Small children's underwear & socks (B&G 24mo.-4T)
Baby Shampoo
Baby Wash
Bottle Cleaners
FOR MOMMY
Liquid Hand Soap
Daytime Cold & Flu
Triple Antibiotics (Neosporin)
Benadryl (pink)
Underwear – Sizes 8 & up.
(10) Ten-Staph Check Vinyl Waterproof/Bug free twin size innerspring mattress 39'x75′
OTHER ITEMS FOR MOMMY & ME
Liquid Laundry Detergent
Clorox Wipes
Air freshener for bathroom
Lysol Tub, Sink and Toilet Bowl Cleaner
Towels/wash cloths
Liquid hand soap
Dish soap for sippy cups
---
FOR THE MEN
Shampoo
Shave Cream
Body wash 3 in 1 Irish Spring
Underwear sizes 30-40
Socks
Little combs
Wallets